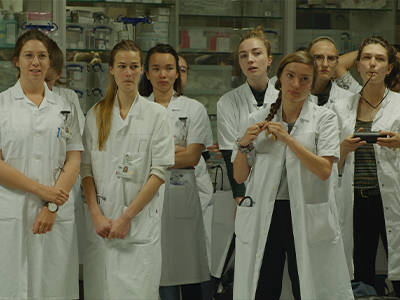 HEALERS
By examining bodies and exploring the corners of the human psyche,

Healers

draws the contours of tomorrow's medicine, and weaves the portrait of a rapidly changing healthcare system.
At the intersection of generations and practices, the film questions the vocation and profound meaning of caring for others. Marie-Eve Hildbrand focuses on the human dimension of medicine in a system undergoing great change.
Between the healer and the patient, it's sometimes the bond itself that heals.