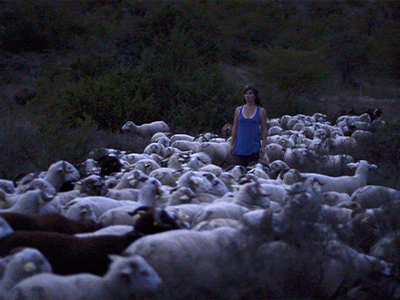 CONSIDERING THE ENDS
In 2016, videos showing the slaughter conditions 
of farm animals shocked the world of public opinion. With complicit gaze, Elsa Maury films 
a young shepherd's relationship of co-dependence with her flock of ewes, which she must learn to euthanise under the best possible conditions.
Considering the Ends
discusses and raises important questions about our connection to the planet and its animals.